About the entire process chain in
clinical trial management
We have an average of 10 years of experience in clinical trials.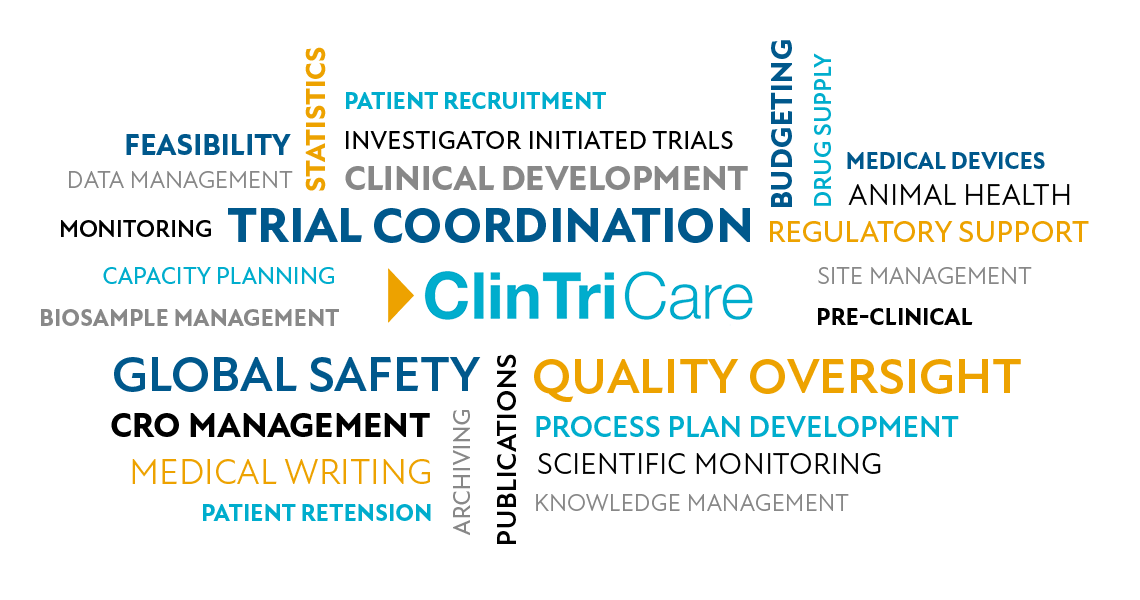 Clintricare – The partner you can count on
We have extensive experience in various areas and for leading companies in this industry.
We support you specially in following aspects:
We are your dedicated partner in:
WE become part of your team
To enhance process flow and efficiency we merge into your team and work flows.
We act "on behalf" of you in respect of your business targets.
We feel responsible of your timelines and budget requirements on every project step.
With our 4-eyes principle, our tandem assignment and extensive Quality Oversight the work packages will be handled brilliantly.